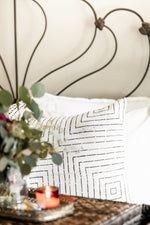 Eco-Friendly Hemp Home Goods We Love
Eco-Friendly Hemp Home Goods We Love
With more and more brands finally getting on board the eco-conscious train, turning your home into a green home is easier than ever. Next time you're shopping for your space, consider trying some of these eco-friendly hemp home goods.
Hemp Pillows
Of course, hemp pillows are at the top of our list! New hemp pillows or pillow covers are not only a great way to beautify your space, but they are great for the environment. Check out our unique collection of handcrafted pillows for an environmentally friendly addition to your home.
Hemp Candles
Did you know that Urban Re-Leaf makes gorgeous hemp candles as well? Using all-natural ingredients and responsibly sourced cannabis essential oils, our candles feature soothing scents, sleek design, and have therapeutic benefits. What could be better than that?
Hemp Rugs
Take your home to the next level of eco-conscious with a hemp rug — or even makeover your entire home with hemp carpeting. Hemp fabrics are far more eco-friendly than traditional textiles and they are also incredibly durable, ensuring that you get the most out of your carpet.
Urban Re-Leaf Home strives to bring you the best stylish hemp products available .  Pillow covers are just the start but in the meantime there are some great companies producing some great hemp products.